Capital City Veterinary Clinic is a full service veterinary Hospital offering routine and urgent care services for your pet. We are open 7 days a week with convenient late evening and weekend hours. Our clinic is fully walk-in for routine as well as urgent care needs of your pet. We only make appointments for routine surgical and dental procedures. We are fully equipped with in house lab, capable of performing full blood panels in cases of emergency, digital radiography, laser (to minimize bleeding and pain),ultrasound, full pharmacy and prescription diets. Our clinic also offers wellness and preventive care packages for pets of any age along with additional discounts on other services. Capital City Veterinary Clinic is dedicated to providing pets and clients the highest quality and most compassionate care at a reasonable cost.
Dr. Gursharan Singh
Veterinarian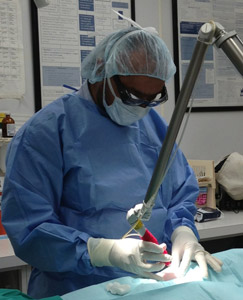 Dr Singh has been practicing small animal medicine and surgery since 1999. He has worked in a very busy small animal practice in Milwaukee as well as in an emergency clinic in the Madison area. He has special interests in emergency medicine, orthopedics and laser surgery. From now on Dr. Singh will be part of the Capital City Veterinary Clinic offering all the services to our clients and their loving pets. In his spare time he likes to travel, spend time with his 3 children, wife, and Yorkshire terrier named "Shera."
Dr. Jon Dean
Veterinarian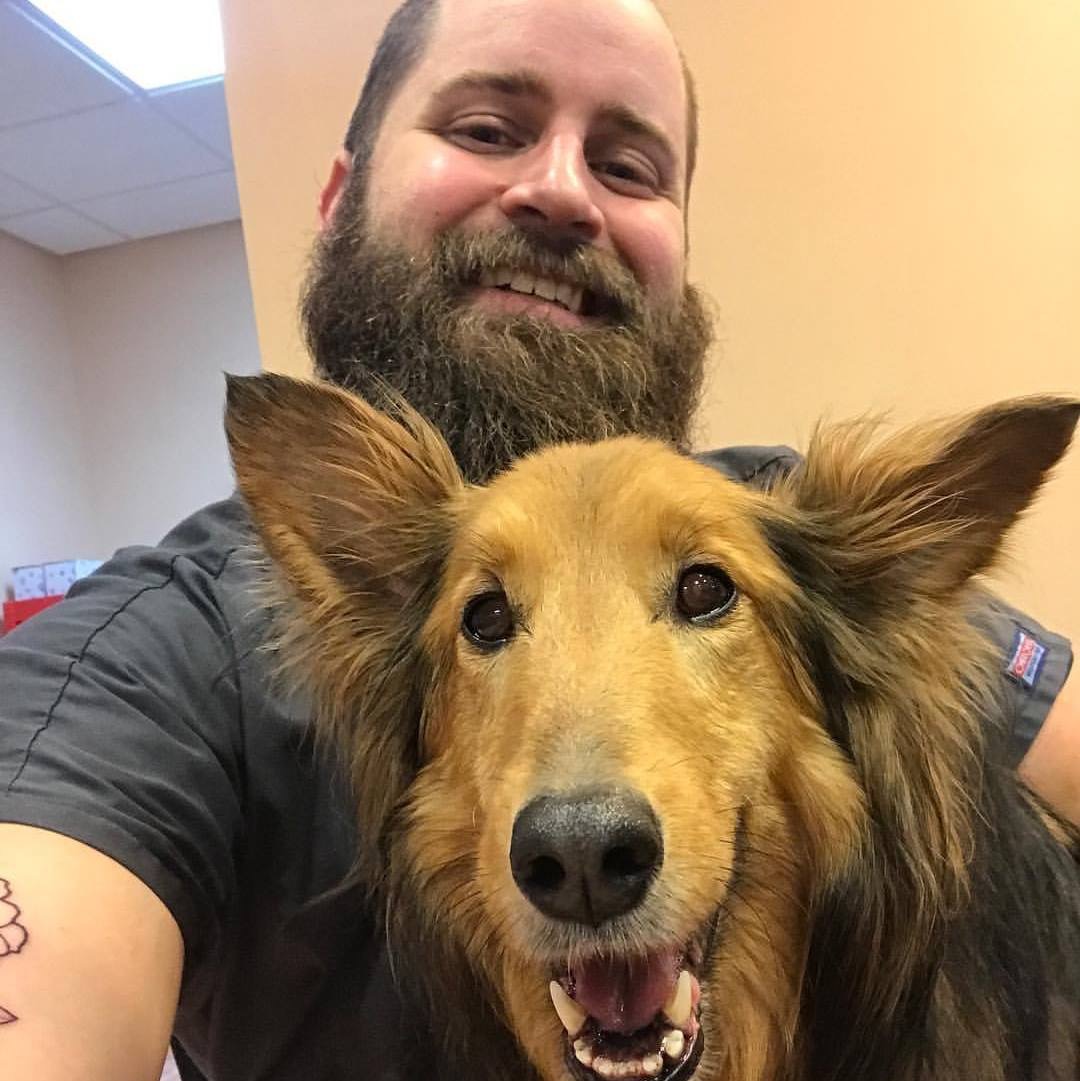 Dr. Dean's special interests in practice are nutrition, animal behavior, ophthalmology and urology. Prior to coming to Capital City Vet Clinic, he did veterinary clinical research in the University of Minnesota's departments of Integrative Biology and Physiology and Veterinary Clinical Sciences. When not at work, his hobbies include travel, home improvement projects, rugby union, camping and fishing. He and his husband live on the north side of Madison with their sheltie/corgi mix, Molly.
Dr. John Carey
Veterinarian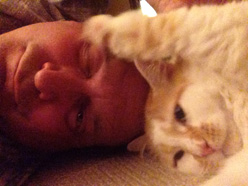 Dr. John Carey has been practicing veterinary medicine since 1999. His interests are orthopedics, feline medicine, and helping older cats and dogs live longer healthier lives. Outside of work he enjoys camping and hiking with his family and he also plays in several local jazz groups.
Fay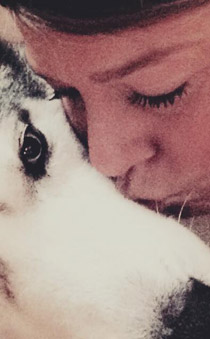 From growing up in the Milwaukee area to currently living in Madison, Pheadra grew up around pets her whole life. She has always had a passion for helping and taking care of animals from large to small. Before joining our team at Capital City Veterinary Clinic in the fall of 2016, Pheadra worked in the veterinarian field for 4years, both in emergency and day practices. When Pheadra's not at work, she spends her free time with family, friends and her Siberian husky Koda. On her leisure time she likes being outdoors enjoying her favorite hobby with her three horses Charlie, Ollie, and Cookie horseback riding.
Leah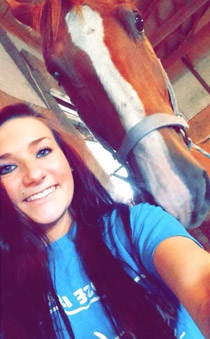 Leah joined the Capital City Vet Clinic family in 2017. She grew up with various family pets in Milwaukee, WI. Outside of work, Leah enjoys pleasure riding her horse Ollie, playing with her dogs Maddie and Bootsie, and spending time with her daughter Brylee. Leah enjoys being around all types of animals large and small. Her favorite part of veterinary medicine is seeing pearly white teeth after cleaning years of tarter build up from dental patient's mouth.
Hannah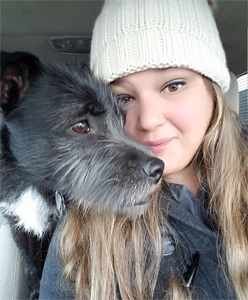 Hannah has been working as a vet assistant for the past 11 years and has just joined the Capital City Team in 2018. She has been around animals her entire life and has always had a passion to work with them. She has a 10 year old daughter names Gabriella and a 3 year Terrier Mix named Gunner. In her free time she likes to spend time with family, cook and travel.
McKenna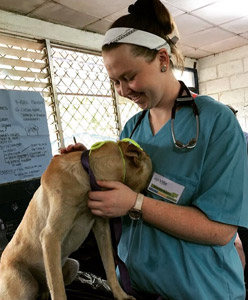 McKenna grew up in Waukesha, WI and graduated UW Madison in 2018 with a degree in Animal Science. She has been working in the veterinary field for the past five 5 years and is enjoying every moment of it! McKenna's lifelong dream is to become a veterinarian so before working at Capital City Vet, she worked in surgical, emergency and holistic veterinary settings. When McKenna's not at work, she enjoys watching a plethora of Netflix shows, volunteering at the Dane County Humane Society, listening to music and hanging out with friends. She also enjoys spending time with her Wisconsin-themed pets at home- Wisco, Madison, Millee (Milwaukee), Snow, and Summer(fest).
Carleen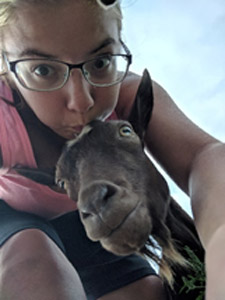 Carleen graduated from Madison College with her associates in Veterinary Technology in the spring of 19. She has worked with animals at a local farm in her hometown of Deerfield for five years and in her free time she likes to visit her goat Annabelle and her four kids. She lives with her boyfriend and their anxious two cats Bosa and Schmee. Carleen became part of the Capital City Vet Clinic team in November of 2019.
Emma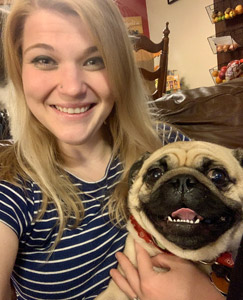 Emma graduated from University of Wisconsin-River Falls in 2016 with a Bachelors degree in Biology and Spanish. She moved to the Madison area for work and started veterinary school at the University of Wisconsin-Madison School of Veterinary Medicine in 2018. She has had a variety of pets throughout her life and loves working with any kind of animal, and is looking forward to a lifelong career as a future veterinarian. When she's not studying or working, Emma loves to hang out with her pack of animals and wife at home in Deforest and watch TV or work on house projects. Emma joined the St. Paul and Capital City team in June 2020.
Lili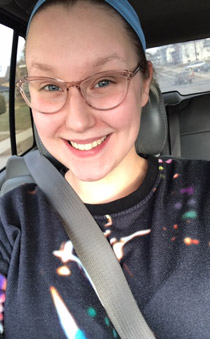 Lili is a Baraboo native who moved to the Madison area about 5 years ago. She's been an animal lover her whole life and started her career as a veterinary receptionist working for a non-profit organization that helps animals get spayed and neutered. She started at Capital City Vet in June of 2020, and looks forward to many years with the family at Capital City. She loves to jam out to music and cook in her free time, and loves cuddling with her cat, Piper.
Kayla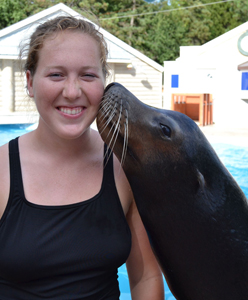 Kayla has become part of Capital City Vet Clinic team since summer 2020. Kayla grew up in New Berlin, WI and graduated from UW Madison in 2020 with a biology degree. Throughout high school and college she has always loved being with and working with animals. Kayla grew up having pets, which is what inspired her to work with them. Before coming to Capital City Vet Clinic, Kayla volunteered at Humane Society and the Milwaukee County Zoo, where she loved learning about animals and their behaviors.
Josie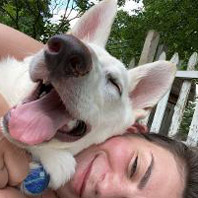 Josie has grown up with large and small pets, and currently has her own puppy and two cats. Growing up she volunteered for the Columbia county humane society and would house sit for families with large amounts of pets. Josie and her family have a knack for rescuing strays and having them become a part of their family, which has driven her to join Capital City Vet Clinic family and work with animals. She currently has her own small animal family made of a puppy, Honey, and two cats, Ruebn and Fae. She joined Capital City Vet Clinic in summer of 2020, with interest in becoming a vet tech.
Julia Bates
DVM, DACVIM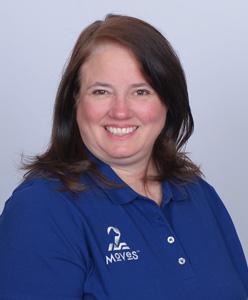 Dr. Bates is our MOVES veterinary internal medicine partner, available to perform consultations and advanced internal medicine procedures at Capital City Veterinary Clinic. Dr. Bates is an internal medicine specialist with strong interests in cardiopulmonary, immune mediated and endocrine diseases. She completed her undergrad at Montana State University then graduated from Ross University School of Veterinary Medicine. She then completed an internship at the Animal Medical Center in NYC, after which she was accepted into a residency program at Michigan State University. Dr. Bates is Board Certified through the American College of Veterinary Internal Medicine. Her clinical research interest is in hypoadrenocortism (Addison's disease). Dr. Bates, along with other industry colleagues, recently had a retrospective study, "Lower Initial Dose Desoxycorticosterone Pivalate for Treatment of Canine Primary Hypoadrenocorticism," accepted for publication in the Australian Veterinary Journal.